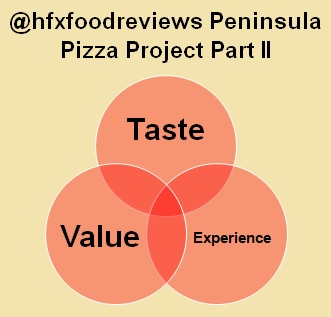 Guest Quest: @hfxfoodreviews Peninsula Pizza Project Part II
This is a guest post by @hfxfoodreviews, known for their "easily digestible reviews". I am honoured that they have chosen my platform to showcase their quest for the best sit-down pizzeria on the Halifax Peninsula. Enjoy!
In November 2020, we announced the results of our search for the best slice in town with the @hfxfoodreviews Peninsula Pizza Project here on Eat This Town (with a peek behind the curtain on our website). However, there's a big difference between a grabbing a great slice and a enjoying a nice meal
out.

And so, as we searched for succulent slices, we also visited 12 local pizzerias (i.e no major national chains) one might consider for among the finer "dine-in" options for a full meal, pitting them against each other in an equally delicious, vicious battle for culinary supremacy.

As with the slice challenge, we acknowledge that taste is subjective, but we tried to be as objective and methodical as possible by comparing the taste, value and overall experience – more on that in a second. Some battles were closer than others, but it ultimately came down to which pizzeria we'd prefer to visit again.

Although it took a bit longer than we'd anticipated (thanks, global pandemic!), we've arrived at our conclusion and are honoured to reveal the results of the @hfxfoodreviews Peninsula Pizza Project Part II right here on Eat This Town!
In the end, relative newcomer G-Street Pizza finished atop of our bracket. Visit our website for our reviews of each restaurant, a deeper dive into the data, and more information on how the @hfxfoodreviews Peninsula Pizza Project Part II worked. For now, here's a summary of our top 5 pizzerias:
1. G-Street Pizza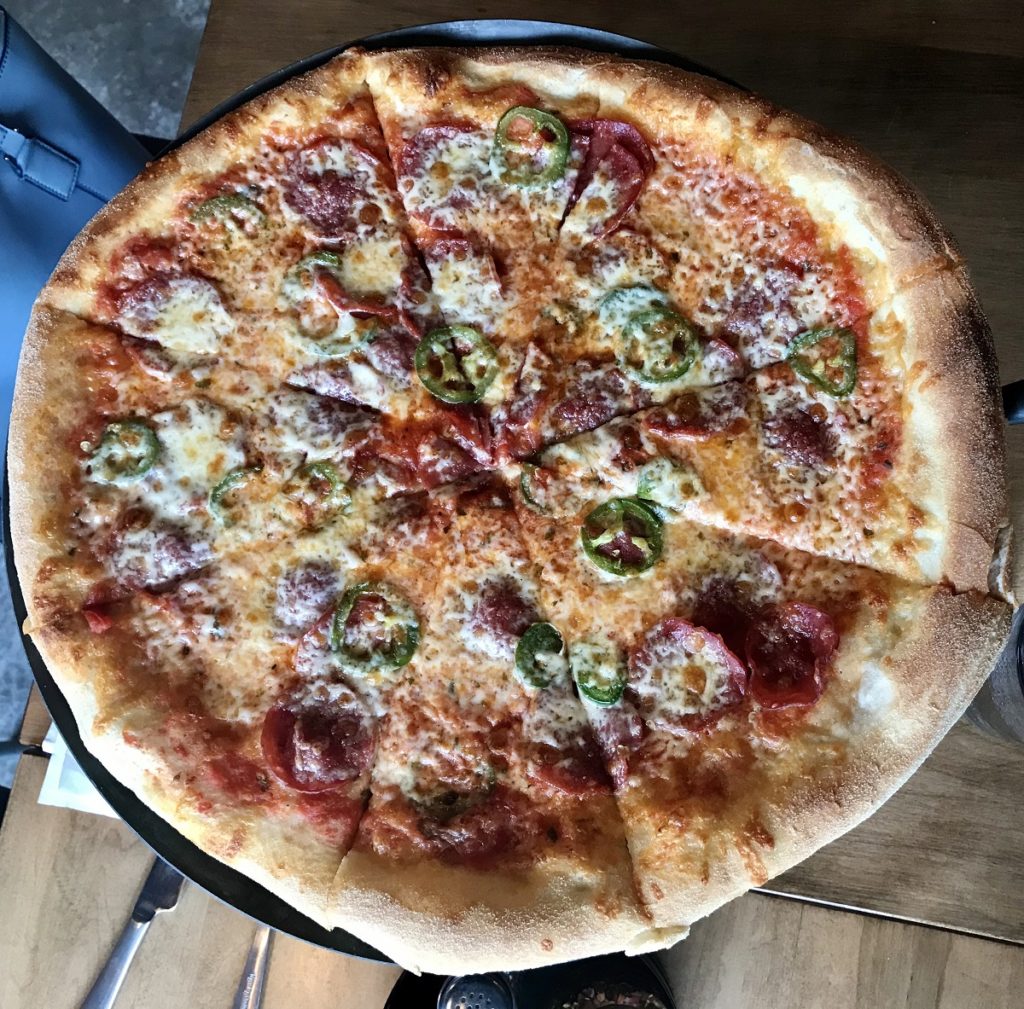 Their signature pie featuring pepperoni and jalapeno was excellent, the veggie fries were good, and the Jalapeno Poppers haunt our dreams. Great eats, cool atmosphere, fabulous service and an exceptionally reasonable price.
2. Salvatore's Pizzaiolo Trattoria
The pepperoni pizza had toppings all the way to the edge of the fluffy and crunchy crust, the pepperoni sub was enjoyable, and the Greek salad was massive and tasty. The price was quite modest, too. This Hydrostone staple is a gem.
3. Piatto Pizzeria + Enoteca
The beet and goat cheese salad, meatballs, fried gnocchi, and VPN Margherita pizza were all very enjoyable and high quality. Definitely worth a visit.
4. Morris East (Vernon Street)
Industrial chic spot has a great atmosphere and tasty fare Morris East is known for. Beet salad was modest but lovely, garlic cheese bread was a hit, and Three Mongers pizza hit the spot.
5. La Piazza Ristorante
Caesar salad was on point, while the Margherita and Quatro Stagioni pizzas were scrumptious and plentiful, at a reasonable price point.
J & M rebooted @hfxfoodreviews this summer after a lengthy hiatus.
Since 2010, they have reviewed nearly 200 local eateries.
Check out their website, or follow them on Twitter or Facebook.