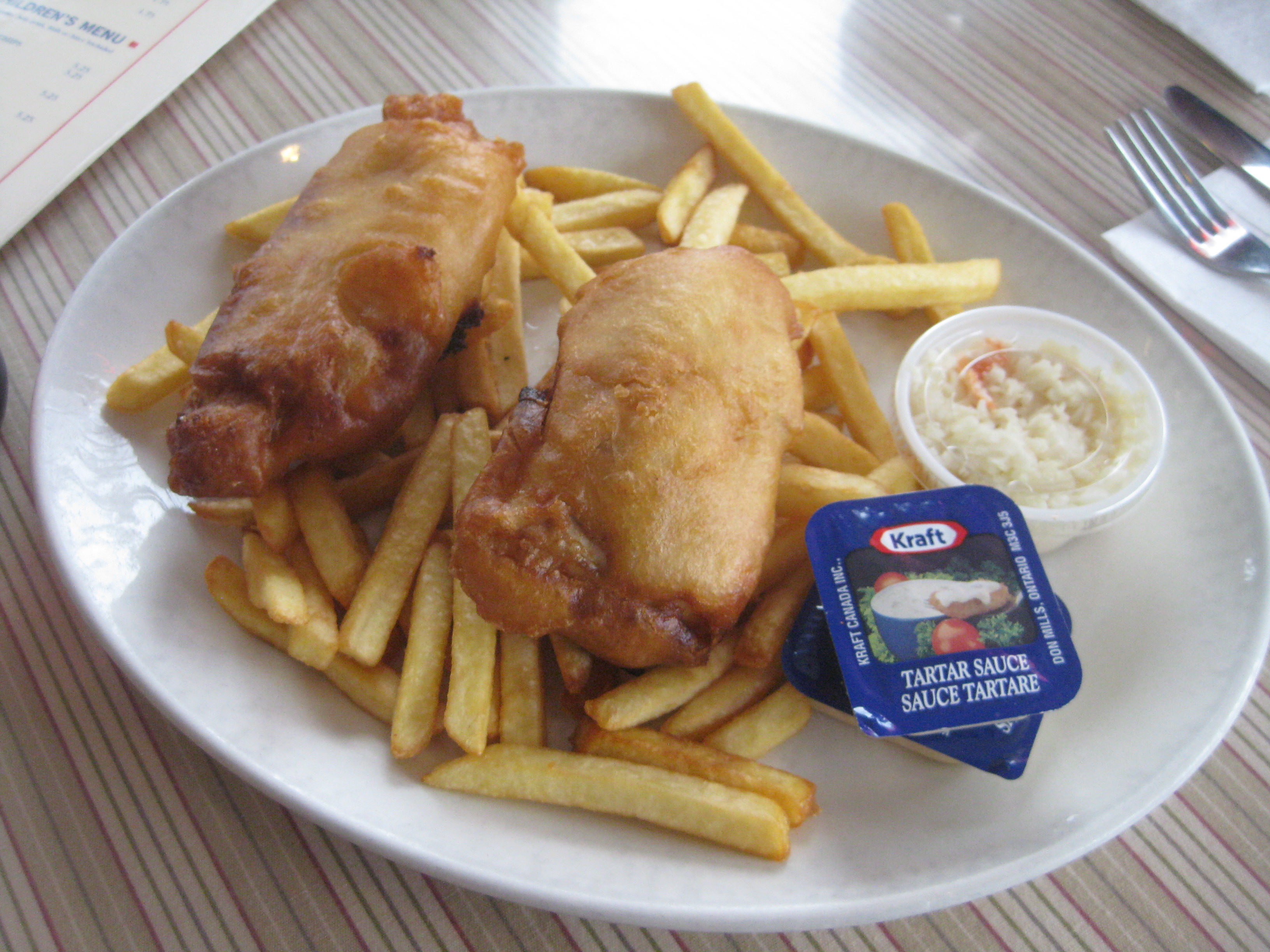 HFX Fish 'N' Chips Quest: Hellas Restaurant
Hellas Restaurant
664 Sackville Dr, Lower Sackville, NS
Rating: 4/10
Last summer I started my Halifax Fish 'n' Chips Quest, for which I journeyed to 6 of the most well known fish 'n' chips joints in the city. I focused on places known specifically for fish 'n' chips, and that were accessible to pedestrians (mainly because I am one). I covered: John's Lunch, Willman's, Evans Fresh Seafood, Fries & Co., The Battered Fish and Phil's Seafood.
This summer I intend to hit up all the places I missed, including those in the outer reaches of the HRM.  Here is my preliminary list, based on the insistent recommendations brought to me via internet research and word-of-mouth. Let me know if I'm missing anything.
Hellas Restaurant
Wharf Wraps
Freddie's Fantastic Fish House
Acadian Fish 'n' Chips
Maya's Fish 'n' Chips
Mic Mac Tavern
The Finer Diner
Hellas Restaurant has been around since 1969, and you can read about the history of this Sackville institution here. This family restaurant serves the typical diner fare: steaks, burgers and sandwiches, with a commitment to only using fresh meats in preparing home-cooked meals. But the specialty here is seafood, including Digby fried clams and scallops, chowder, haddock and shrimp. There are several tables inside, complete with the cutest little bar, and also a take-out counter.
People of the internet, and of the Sackville persuasion, have insisted that Hellas serves a mean fish 'n' chips, so MGyver and I drove out to Lower Sackville to check it out. We were happy to seat ourselves and order bottles of Olands for $4.25 each. A 2pc fish 'n' chips is $10 and comes with your choice of any two sides: vegetables, coleslaw, fries or mashed potatoes.
MGyver went with the veggies and mash. His plate looked a little sad to me, with a small helping of frozen veg (the mix of carrots and corn I cannot abide) but he didn't seem to mind. As far as the fish was concerned, it had MGyver's approval.
I just ordered fish 'n' chips, the way god intended them… if god intended for frozen fries and packaged tartar sauce to still be a thing in 2014. But hey – if it's good enough for the "best fish 'n' chips in Canada", it's good enough for Hellas. This was served with a cup of adequate coleslaw, as I did not specify my choice of two sides. Fine with me. My portion also seemed on the small size, but only because I'm used to being served too many fries. This was a reasonable serving for a reasonable human, but if you are unreasonably hungry, maybe go with the 3pc ($13).
As for the fish. My first bite was quite pleasant! The batter was crispy on the narrow ends and the fish was fresh and flaky. There was a good ratio of batter to fish, but as I continued eating I did notice a thickness of undercooked batter around the mid region. Now, some people like a battery fish 'n' chips, myself included, as it tends to hold onto the fish better and I enjoy the flavour and texture. But I think this fish could have used maybe 10 more seconds in the fryer. No big deal – I enjoyed this more than my last visit to John's Lunch where my fish was over-cooked. In terms of quality, I think Hellas is comparable to John's but in terms of price/portion, John's Lunch is a much better deal.
The good news is that Sackvillians don't have to travel far for good fish 'n' chips, as Hellas (and also the nearby Battered Fish) are sufficient options. Hell, Sackville even has a Mary Brown's fried chicken joint. Deep fried needs are taken care of here! Sackville Drive may be a haven for motorists and strip malls, but I have a feeling there are more hidden gems to be discovered. 'Til we meet again, Sackville!